History of EyeLove Eye Clinic
2018
···
Expansion and transfer of the clinic to current location near Exit No. 2 of Apgujeong Station.
2017
···
Presented research thesis on presbyopia and cataractsurgery,
which was selected as'Best thesis of 2017' by E-CRONICON.
2016
···
First in Korea to reach the 10,000thLISATRIpresbyopia and cataractsurgery mark,
receiving plaque of acknowledgement thereof.
2015
···
First in Korea to surpass average of 3,000 presbyopia and cataractsurgery cases per year.
2014
···
Expansion and transfer of Eye Love Eye Clinic to a dedicated building.
2013
···
Opened N.I.C.E. Cataract Surgery Center.
2012
···
Commenced joint research with HeidelbergUniversity Ophthalmology Hospital in Germany.
2010
···
Opened Y.E.S.S. Presbyopia Correction Surgery Center.
2005
···
Hospital namechanged to 'Eye Love Eye Clinic'/ Established International Presbyopia Institute.
1989
···
First in Korea to introduce excimer laser eyesight correction surgery.
Bird's-Eye-View of Hospital Interior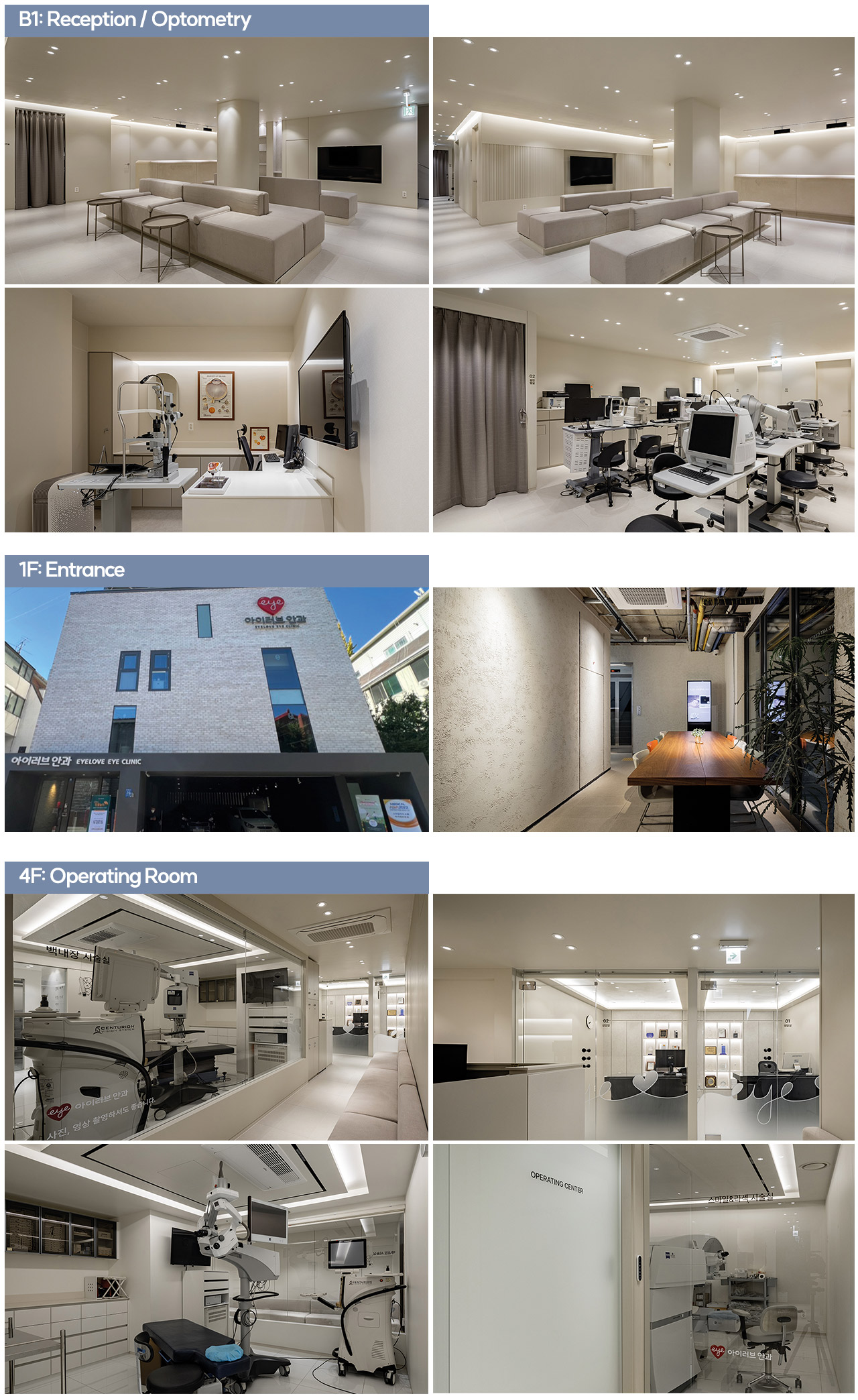 ▲